The season of fests has to be the most exciting time of the year in the life of any student of Delhi University. February, with its receding winters; is the harbinger of excitement among the DU people. It brings along a plethora of fiestas along with it. As promised, this year also proved to be a scintillating festival season at Delhi University. We bring to you the top 10 popular college festivals of Delhi University colleges   1. Crossroads, Shri Ram College of Commerce The largest cultural fest of DU that sees a footfall of over 10,000 people a day. With just a few weeks left for the fest, there is already a lot of conjecture around the campus as to which celebrity will burn the floor this time
    2. Mecca, Hindu College Mecca acts as a choir of various musical events, ranging from sufi to pop and rock-n-roll, literary events, fashion shows, etc. to name a few. The past years have seen the grand success of the fest because of the participation of mind boggling number of students.  
  3. Renaissance, Kirori Mal College KMC'S fest is known for being one of the best in North Campus. It has a huge turnout, no restricted entry and amazing performances.  
  4. Tempest, Miranda House The annual fest of Miranda House is looked up to every year with a lot of excitement as it hosts the best star performances in campus. It caters to a wide variety of audience as well as participants from top institutes all over the country.
    5. Ullas, Kamla Nehru College Spanning over two days, the fest has a plethora of activities and competitions. It is a culturally active fest and all college societies' work really hard together to take this show to another level.
    6. Confluence, Hansraj College Hansraj promises to come up with a bigger and better fest each year. The evenings at Confluence see cultural performances by popular names that leave everyone mesmerised.
    7. Nexus, Sri Venkateswara College Nexus –long recognized as a premier cultural festival of Delhi University, continues to draw high levels of talent and participation from colleges and institutes across Delhi.
    8. Reverie, Gargi College After a series of back to back enthralling fests over the years, Reverie establishes a yard stick for the rest.
    9. Tarang, Lady Shri Ram College Tarang, LSR's annual fest is one of the most awaited ones and opens up the fest   season at Delhi University. It has a fulgent history and it always aims at putting a phenomenal show each year.
    10. Shruti, Indraprastha College For Women Shruti witnesses some of the best talents to look forward to. And of course there is a lot of excitement for the star night and the Dj Night.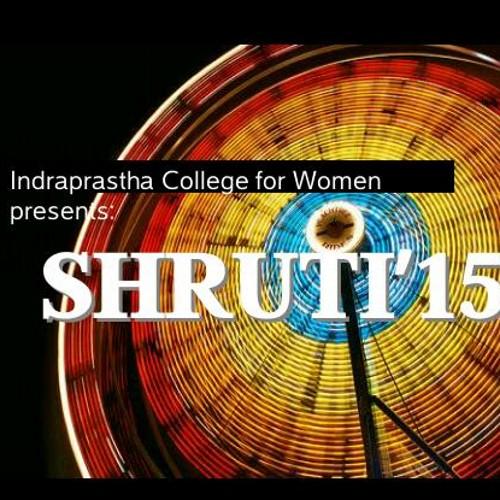 Image Source- 2, 8, 10   If you are looking out for Online Media Partner for your college fest, contact us on  info@fuccha.in